Solar longitude is measured in degrees (0-359) with 0 occurring at the exact moment of the spring equinox, 90 at the summer solstice, 180 at the autumnal equinox, and 270 at the winter solstice. Scientists use this time measurement as it is independent of the calendar and its leap years.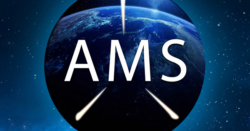 2022 Meteor Shower List
The American Meteor Society, Ltd. is established to inform, encourage, and support the research activities of people who are interested in the field of Meteor Astronomy
Support the author
This author accepts donations via the services listed below. Your donation will help them continue to create great content!
* Lernabit doesn't take any of the money from your donation, but the donation services or payment processors might take a fee. These trademarks are the property of their respective owners.